UNION COOP: JUMEIRAH, AL BADAA BRANCH
INSTALLATION OF ENERGY-EFFICIENT FREEZER AND REFRIGERATOR


We have supplied, delivered, and installed our energy-efficient freezers and refrigerators
- AKKA Freezer and AMMAN Refrigerators to Union Coop, Al Bada Jumeirah 1, Al Badaa Branch.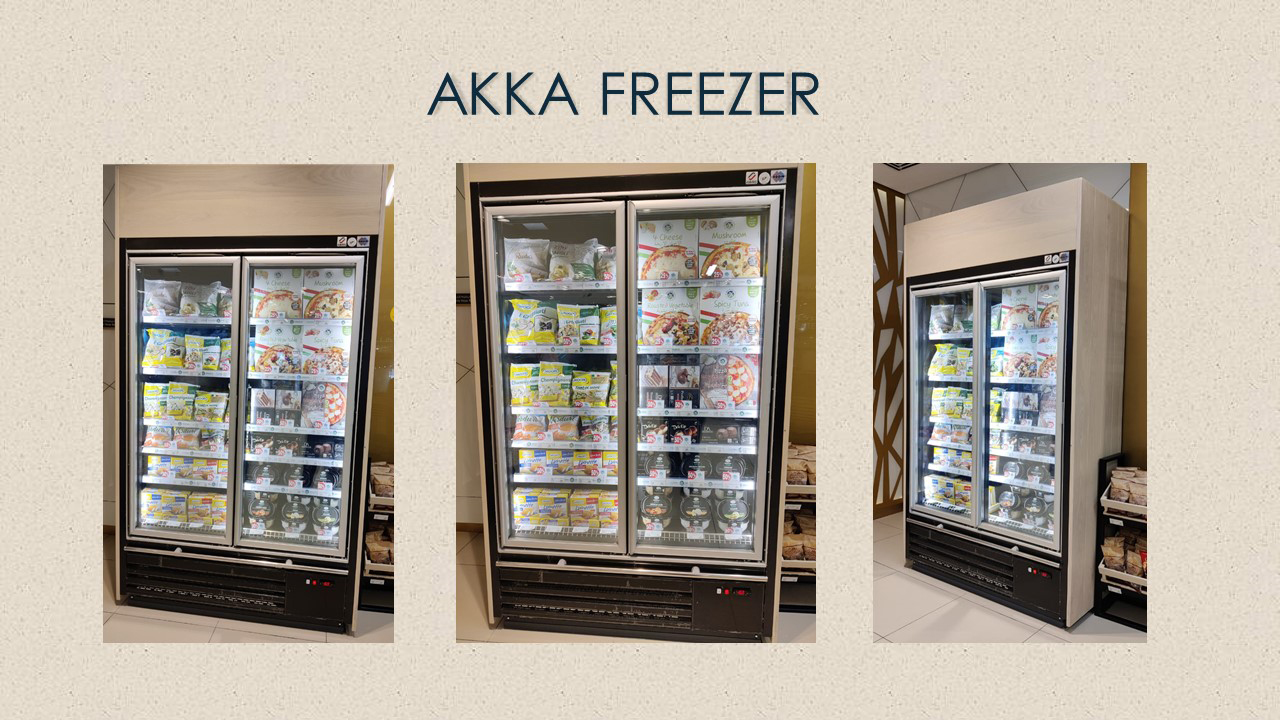 • Akka design guarantees optimum performance and high energy saving.
• Provided with slim frame and glass doors. Doors are provided with a self-closing mechanism and the effective
LED light provides the best product visibility.
• Freezer is provided with a triple glazed door with an anti-condensation heater to prevent condensation on glass doors and frames.
• Adjustable PVC coated wire shelves with PVC transparent ticket holder for a freezer and adjustable powder-coated galvanized
steel shelves with PVC transparent ticket holder for refrigerator.
• Open front display cabinet with air curtain, illuminated double glazed panoramic sides to provide a better vision for the displayed products
• A shock-resistance plastic bumper.
• Integrated condensing unit as standard and remote as an option.
• Cabinets can be multiplexed.
• Working temperature is: (+2/+4) °C.