ASWAAQ RETAIL LLC - AL QUSAIS PROJECT
PROJECT FOR ASWAAQ RETAIL LLC, AL QUSAIS BRANCH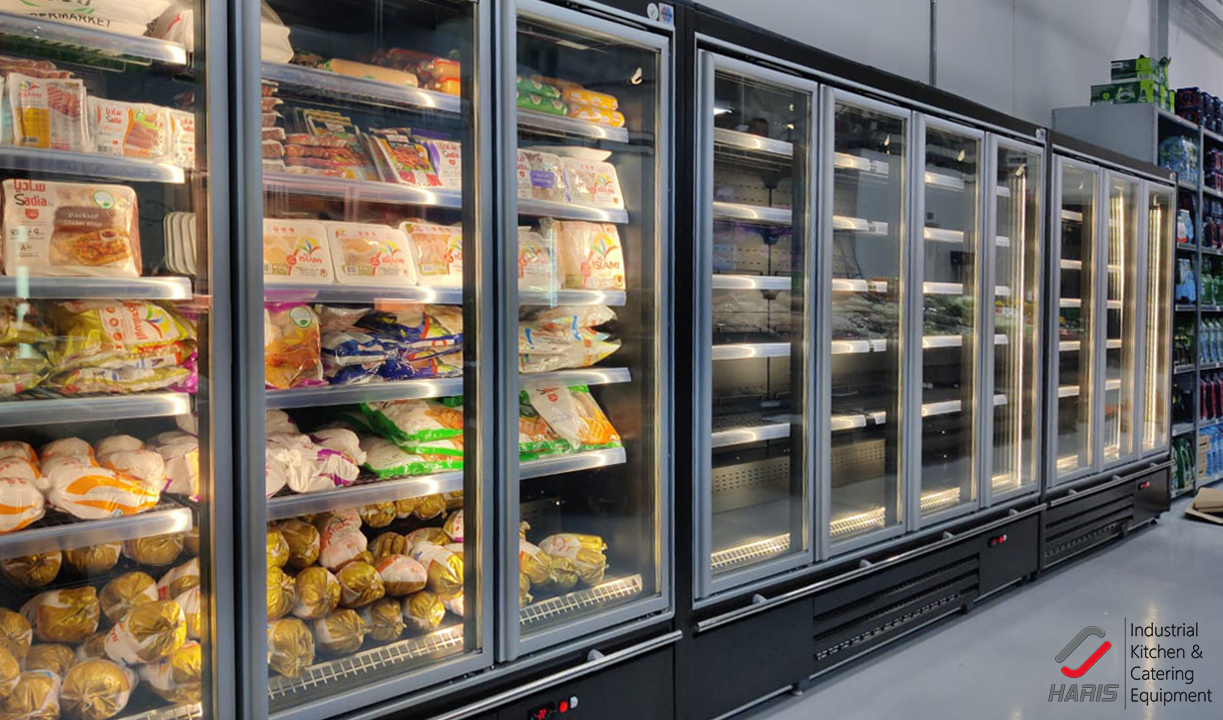 PLUG-IN VERTICAL FULL-DOOR FREEZERS - Manufactured and supplied by our partner Abdin Industrial Est.

1. LOW FRONT AKKA FULL DOOR DISPLAY FREEZER 18 (3 DOORS)
DIM.: L 187.5 x W 80 x H 208 CM

2. LOW FRONT AKKA FULL DOOR DISPLAY FREEZER 25 (4 DOORS)
DIM.: L 250 x W 80 x H 208 CM

Production Description:
• AKKAH design guarantees optimum performance and high energy saving. The slim frame and glass
door with a low base front allows for a large display area.
• Doors are provided with a self-closing mechanism
and the effective LED light provides the best product visibility.
• Internal base is made of one PVC skin platted painted steel piece to prevent dirt trapping and is also inclined to easier cleaning and water disposing.
• Provided with triple glazed door.
• 4 Adjustable PVC coated wire shelves with PVC transparent ticket holder.
• The body is insulated with CFC free polyurethane foam of thickness 60mm and (38‐42) kg/m³ density.
• Low noise efficient condensing unit.
• No. of shelves: Base +5 shelves
• Working temperature: (‐18/‐24) °C.